Socorro Plumbing Contractor
Residential and Commercial
At Bar J Plumbing LLC, we specialize in everything plumbing!
Our experienced and licensed Socorro plumbing contractors have the experience and the tools for to take care of every job. From leaky faucets to broken pipes, we will help put things right. Our courteous plumbers will locate your main issue, help you understand your options, and get to work right away to resolve plumbing issues in your home or business. We'll get things flowing again as quickly as possible. We can install and repair any brand of fixtures including Rinnai, Ruud, Toto, Kohler, Delta, American Standard, Moen, Grohe and more.
There are many reasons why your systems may not be working properly. Often, there can be a combination of hidden issues causing your plumbing to not be functioning correctly. Home remedies and methods can often cause even more problems and do not correctly address the original plumbing issue. Our experienced and highly trained technicians will pinpoint the exact cause of the problem, communicate recommendations and options then make necessary repairs.
From residential and commercial to service, maintenance, repair and replacement, the professionals at Bar J Plumbing provide a wide range of plumbing services. Whether you need your air conditioner start-up, a furnace repair, an inspection of your septic system or it's a plumbing emergency, Bar J Plumbing LLC has the licensed technicians with the experience you need to complete your job quickly and successfully.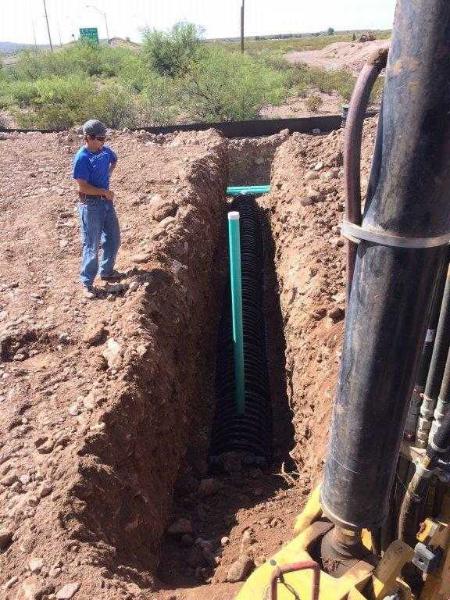 free estimates:
New Construction & Remodeling
Preventative Maintenance
Installation & Replacement
Water Heaters & Water Softeners
Sump Pumps
Broken Pipes and Lines
Natural Gas
Video Inspection
LP Service
Drain Clogs & Cleaning
Fixtures, Toilets, Tubs & Sinks
Garbage Disposal
Sprinkler Systems
Home Plumbing Inspections
Mercury Tests
Red Tag Repaired
Drain Cleaning
Kitchen, bathroom and floor drains run slower and clog over time due to dirt, soap, grease, debris, hair, toys and so much more. We use the latest technology and equipment to quickly and safely clean your entire line to like new condition. Most of the time a clogged drain should be handled by a professional. The first thing to remember is to not put anything down the drain that does not belong there to try and fix the clog. If simple drain cleaners are not working, there may be a bigger issue causing the clog. We will be happy to come look and help determine the best course of action and resolve your clogging issues immediately.
Home Plumbing Inspections
Are you selling your house or moving into a new home? We can inspect the entire plumbing system from leaky faucets and slow drains to water heaters.
Restricted Water Flow
Pipes can deteriorate over time by corrosion and other factors. We will take the time to locate and correct any problems in your water lines.
Water Heater
We service, repair, and replace all brands of traditional water heaters with expert installation. Common problems with your water heater can be as simple as your pilot light going out to larger problems such as a leaking water heater tank. No matter the issue, we can help find and diagnose your problematic water heater. We service and replace gas and electric water heaters.
New Construction Plumbing
It is important for all plumbing to be installed by trained and licensed professionals to ensure a properly operating plumbing system. We use only quality materials, trusted fixtures and our attention to detail results in our jobs being completed correctly and in a timely manner. Our knowledgeable crew will work with you every step of the way from selecting new fixtures to final installation. We have the skills and experience to install a home's entire plumbing system including water lines, sewer lines and septic systems.
Kitchen & Bathroom Remodeling
Remodeling your kitchen or bathroom can be a very fun and exciting do it yourself project. Unfortunately, this can quickly become a disaster without a qualified and knowledgeable plumber. There are many different variables to consider such as fixtures, faucets, building codes, permits and more. Bar J Plumbing LLC can ensure your installation is done correctly and safely for years to come. Our experienced crew can complete any kitchen or bathroom remodel from a simple upgrade to a complete tear down and build out.
Video Line Inspection
This process involves taking a flexible, water proof high resolution camera and inserting it into your water lines. Real time video is then recorded and we use that information to inspect the integrity and condition of the water lines. We then use that information to locate and identify any problems. These images can be saved for permanent record. This is a great way to identify the root cause of problems such as recurring leaks and clogs. This method can identify grease build ups and even areas of root intrusion to name a few.